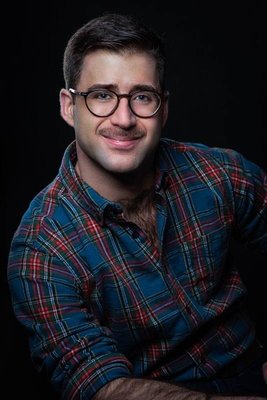 I'm Daniel Leskosky and I am determined to become a software engineer.
I have both a Bachelor's and a Master's degree in the engineering disciplines.  While earning those two degrees I learned some important skills:  analytical thinking, capacity for detail, and problem solving - to name a few.  As I am teaching myself all about programming, I am often reminded just how much the skills that I developed while earning my engineering degrees, continues to enable me to learn in the Computer Sciences as well.
From January to August of 2019 I was a full-time Operations Engineer Intern at Mack Trucks, while also taking six credits part-time at Lehigh University.  At Mack, I primarily worked in the Final Department, the section of the plant that repaired trucks that were either damaged during the assembly process or waiting for a missing part to arrive.
One of my primary duties was to update a business-critical report regarding the statuses of the trucks that were awaiting shipment.  After learning the update procedure, I created documentation for the process to make it easier for anyone else who might later be responsible for updating the report.  I then wrote a report that analyzed how effectively a user of the documentation would be able to consolidate that information to long-term memory. This report was submitted to Lehigh University and earned an A.
From March to August of 2020 I was an Industrial Engineer at Westport Axle.  Westport is the strategic supplier for the axles that are used in Mack and Volvo trucks.  During my time at Westport, the company  was transitioning to a new facility and I was part of the team to make sure that the move was successful.  One of my projects was mapping out all of the electrical, Ethernet, and compressed air drops that would be needed for the new facility.  This project required immense attention to detail to ensure that Westport's needs were met.
I graduated from Lehigh University's Master's program in Industrial Engineering in December of 2019.  I finished the program in only three semesters with a 3.52 GPA.  In the fall of 2019 at Lehigh, I took a Python data mining course.  In this course, I fell in love with the Computer Sciences. 
Since graduating, I have only continued to grow this passion.  I have learned many topics, but most notably, I have taken 18 credits through the University of Helsinki's MOOC.  The courses offered in the MOOC are the same ones that are taken by the University of Helsinki's enrolled students.  I earned 8 credits in their Full Stack Open course and 10 credits in their Java Object-Oriented Programming course.
More than anything, I want to work on a team as a software engineer.  With all of my hard work over the past year, I believe that it is only a matter of time before this dream becomes a reality for me.